Ich habe im Mai eine große Rundreise durch Schottland gemacht und es war wunderschön! Das Wetter war super, obwohl es immer frisch und windig war, aber jeden Tag schien die Sonne und so haben wir sehr viel gesehen. Und natürlich fährt man nicht jedes Wochenende in die Highlands, also habe ich mein Kleid eingepackt um dort Fotos machen zu können.
I did a big roadtrip through Scotland last May and it was so lovely there! We had everyday sun, but it was still cold and often windy. And I thought: why not bring my highland dress to the Highlands?!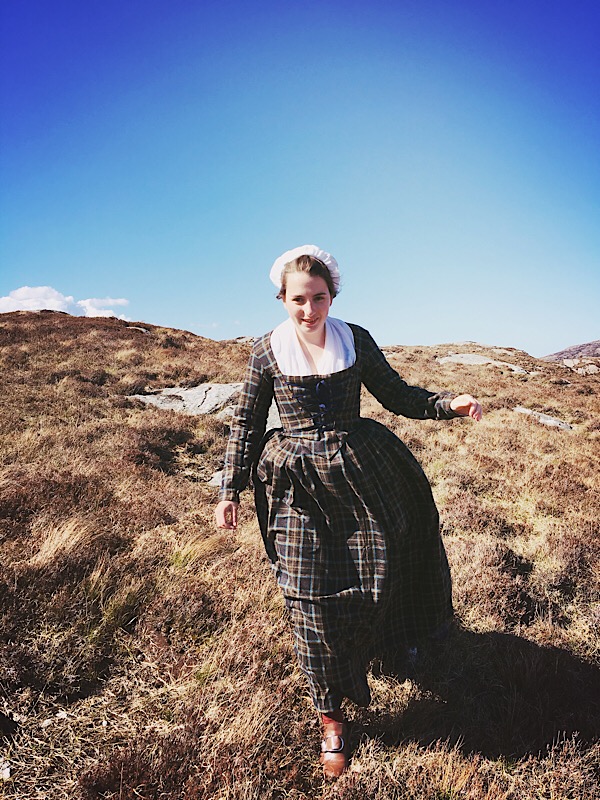 Die Bilder sind auf Raasay entstanden, eine kleine Insel neben der Isle of Skye. Es war sehr windig, sodass von den über 600 Fotos nur wenige verwendet werden können, weil entweder der Rock seltsame Formen angenommen hat, oder meine Haube weggeflogen ist…kein leichtes Leben im Highland! Trotz der zwei Wollröcke hat der Wind sie bewegt, als wäre der Rock Sus dünner Seide. Definitiv Zeit mich an einen Quillted Petticoat zu setzen – das klingt doch nach einem perfekten Winterprojekt.
The photos were taken on Raasay, a little island next to the Isle of Skye. We made over 600 photos, but so many of them are looking weird, because it was so windy and my skirt had strange shapes or my cap was flying away…no easy live in the Highlands! I wore two woolen skirts, but in the wind it danced like one thin silk skirt…definitely time for a quilted petticoat – that could be my next winter project!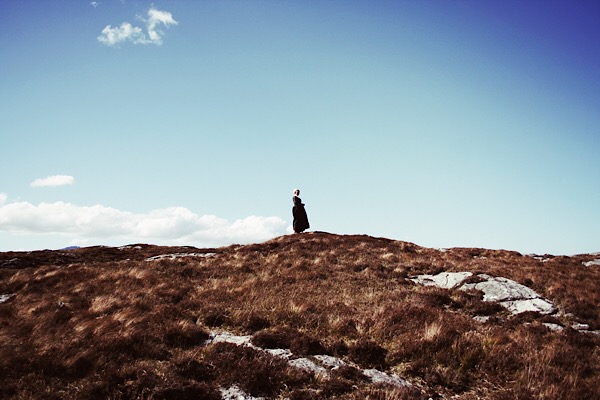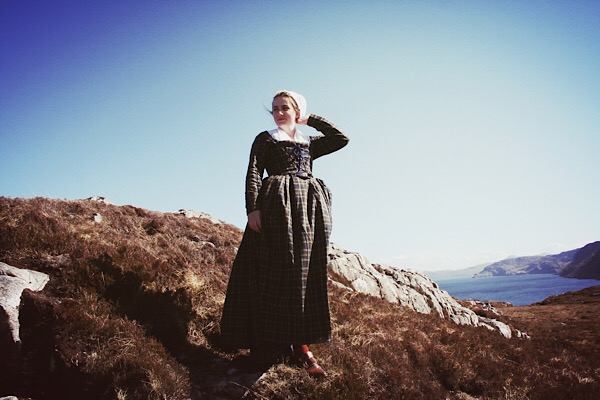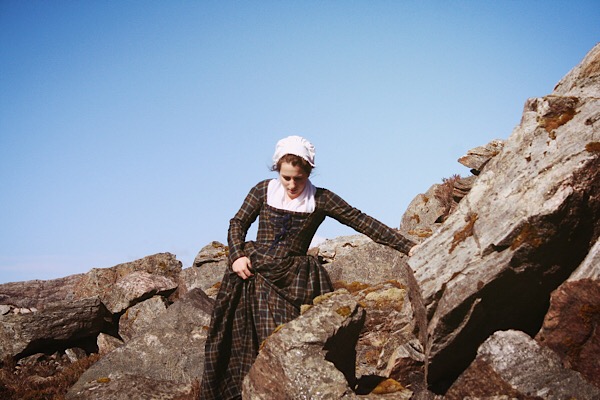 Mit den Schuhen durch das Gelände hatte ich mir schwer vorgestellt, aber es ging erstaunlich gut. Aber tagelang so durch Schottland zu wandern muss sehr mühseelig gewesen sein…
Walking with this shoes through this area was easier than I thought, but doing this for days must be very exhausting…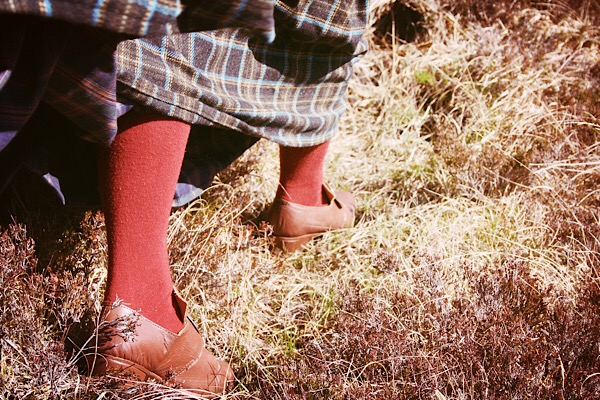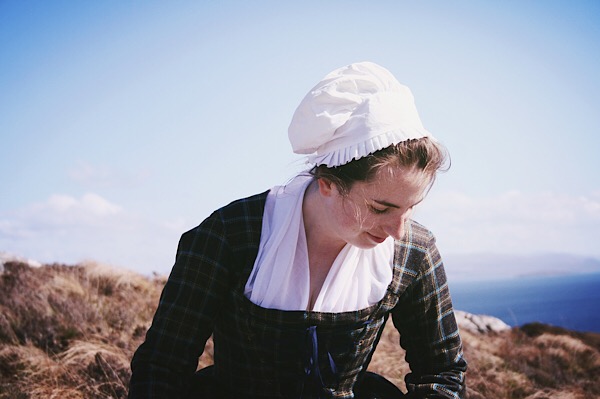 Wie gerne hätte ich noch mein Outlanderkleid fotografiert, aber dazu war leider keine Zeit – ein weiterer Grund um nochmal ins schöne Schottland zu fahren!
We had not enough time to take some photos of my outlander dress – but this is a very good argument to come back to Scotland!