Bei meinem Besuch in Wien dieses Jahr, habe ich auch Klosterneuburg besucht. Dabei konnte ich mein neues Regency Ensemble ausführen und es war herrlich warm!
While visiting vienna I took the chance and visited Klosterneuburg. I wore my new regency ensemble and it was quite warm!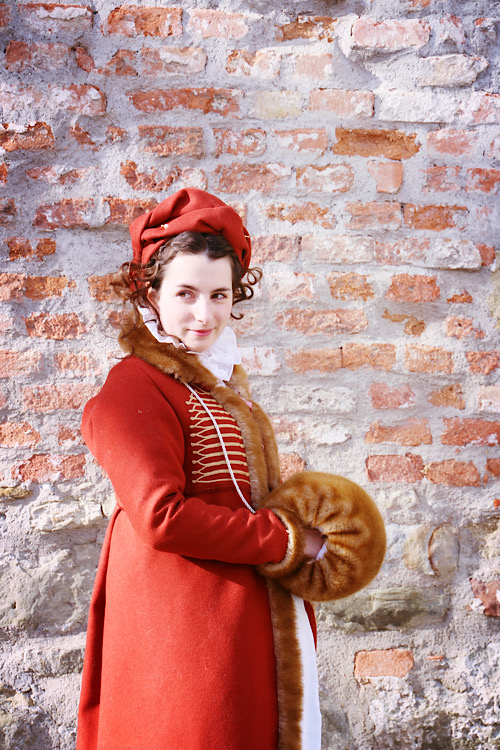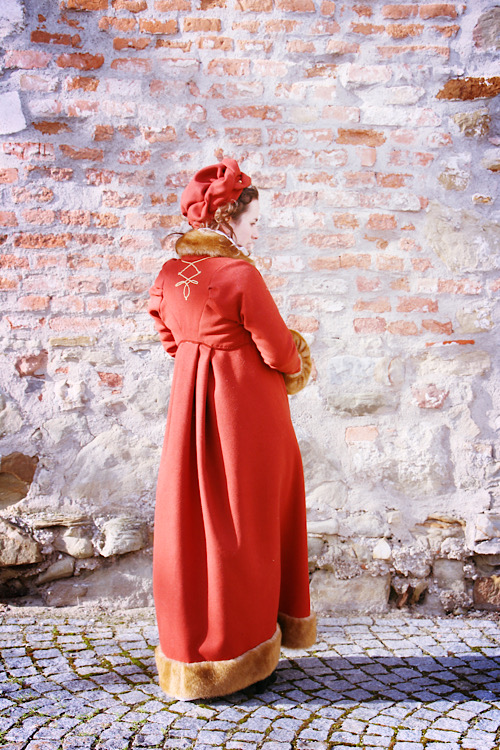 Mein Begleiter hat auch ein neues Outfit bekommen und hat es mit sehr viel Stolz und Freude getragen.
My companion got a new outfit and wore it proudly and with joy!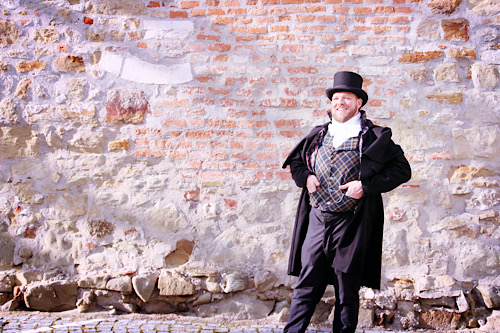 Unter meinem Mantel habe ich mein weiß-blau gestreiftes Kleid getragen.
Under my coat I wore my white-blue striped dress.